Near the town of Whitewater (about 60 miles northwest of Chicago) in Walworth County, Wisconsin there are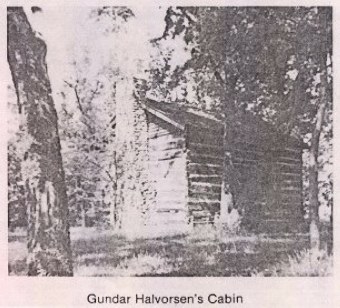 two settlements where many of the first emigrants from Holla settled: Heart Prairie and Sugar Creek. In Heart Prairie it was Ole Anundsen Lunde with his wife and five children who established themselves first, and in fact they were the first settlers to come to Walworth County. Later he is known mainly as Ole Andersen. The following year saw the arrival of his brother Hans A. Milebon with his wife Kari. A larger group sailed from Skien on the boat "Salvator" and arrived in New York harbour on 4th July 1844. Among them was Hans Arvesen Vale with wife and two sons. They bought 80 acres in Heart Prairie and paid 400 dollars for it. A contemporary letter tells that "One day's pay, for those who worked for money, was 50 cents".
In the Autumn of that year Arvesen built a log cabin on the property. Many Norwegians stayed there temporarily, until they built their own property or moved on. It was otherwise normal to build sodhouses or dug-ins in the early days on the prairie. Hans Tommesen, among others did exactly this.
In that first winter of 1844-45 he, his wife Marie Jonsdatter Grønstein and their four children lived in it. But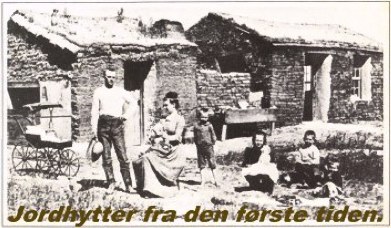 when the spring came snakes started creeping in and the family had to take refuge in the Arvesens' house and there they stayed until they had built their own log cabin!
In 1847 there were about fifteen or sixteen families from Holden in Telemark living in Heart Prairie, among them Gunnar Halvorsen Vala. There is evidence that brothers Nils, Steen and Ole Haatvedt (Holla 1, page 451) also used Arvesen's cabin but they were in Heart Prairie only for a short while. Nils was married by then and the group also included littlesister, Kari Knudsdatter.